How can I find my banner?
To locate a specific banner, use the "Banner Directory" document below to search for a veteran or sponsor.  Use the pole number to locate the banner location on the maps below. 
2023 Banner Directory (PDF Document)
Click the images below for an enlarged view. 
Banner Pole Locations 55 - 106 (Downtown Core)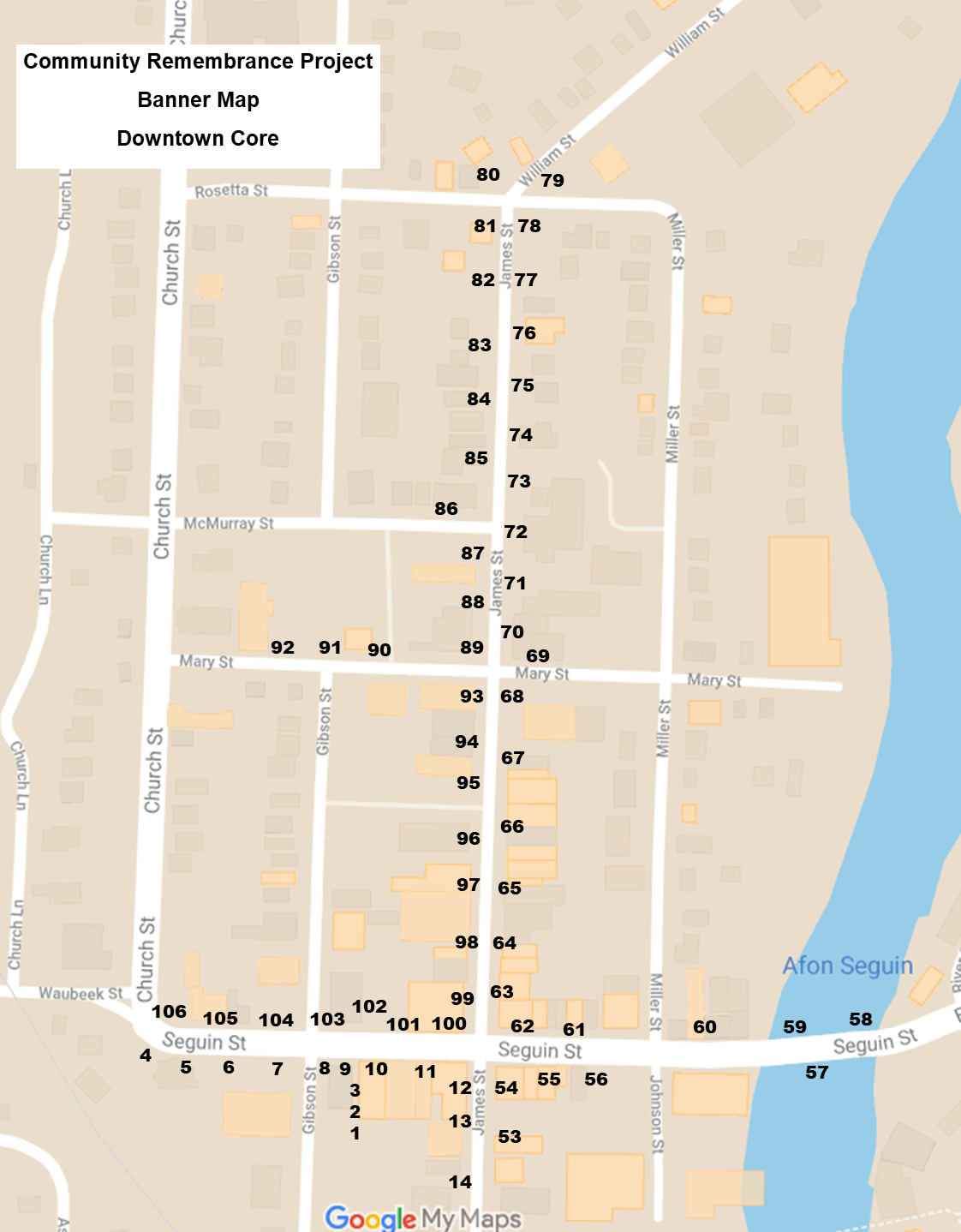 Banner Pole Locations 1 - 54 (Bay Street)