The Town of Parry Sound is committed to reducing its impact on the environment as we strive for organizational excellence.  By reducing energy consumption and incorporating "What are the environmental impacts?" into our decision-making process, we are constantly working toward and preserving a clean and sustainable community.
Each year, the Town supports local Earth Day initiatives.  For more information on this year's initiatives, see the information below.
Town of Parry Sound Environmental Projects
Pitch-In Parry Sound
April 22-29, 2023
In celebration of Earth Day, the Town of Parry Sound is supporting groups and individuals in litter cleanups around our community.  Organize a litter clean up during the week of April 22 - 29 and register with the Town of Parry Sound to receive free Pitch-In garbage bags and gloves.  Our Parks staff will even pick up your bags at the end of your clean up for disposal.
To register your clean up, visit the link below:
2023 Pitch-In Litter Cleanup Registration
Our Partners
Thank you to our partner in this initiative,  Georgian Bay Biosphere.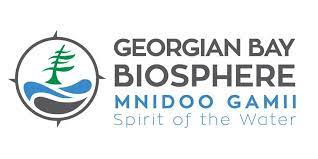 Contact Us
Town of Parry Sound
52 Seguin Street
Parry Sound, ON P2A 1B4
T. (705) 746-2101
F. (705) 746-7461
Monday - Friday, 8:30 AM - 4:30 PM ET
Closed on statutory holidays